Blog Post: NEW Homeschool Collection at PPLD!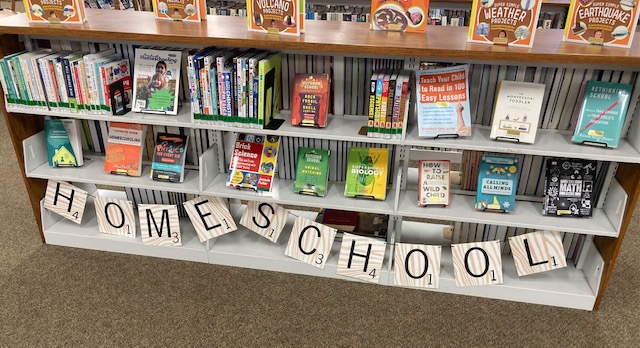 A new Homeschool Collection has been added at the Peotone Public Library. We hope it will be a help to families who are considering or are currently homeschooling their children. Our Homeschool Collection will include books that will help parents and caregivers get started with the planning and implementing of their home classroom. We will have supplemental materials, as well, to aid in teaching/learning various subjects, and books full of activity ideas. We will also post links for web resources here on our Youth Services blog from time to time.
Today's Links: Curriculum Help
If you're looking for the right homeschool curriculum for your family, check out Cathy Duffy Reviews. Cathy reviews all kinds of curriculum and supplemental materials for every subject.
You might also find the Home Educators Resource Directory to be helpful in your homeschooling journey. They are a one-stop directory for information, supplies, services and support for the homeschool community.
If you'd like to take a look at a curriculum before you buy it, check out the Homeschool Resource Center at the Johnsburg Public Library. All materials (books, curriculum resources, games, and equipment) can be checked out by anyone with a valid Illinois library card. Johnsburg Library is in our RAILS consortium, as well, so books can be sent in-transit to Peotone from their library. However, multipart materials, such as games and other equipment, must be checked out on premises at the Johnsburg Library.
We hope these websites will have some helpful information for you and your family! Until next time, Happy Homeschooling!